Make sure to register afterward so you will be emailed picks daily. No spam, ever, only daily picks
Your account will show expired until I set it up manually. It is not a glitch so don't worry. I will get you taken care of.
___________________________________________________________________________________
FREE PICK 8/13/17
CFL: BC -145
1/21/17
Today's Record 13-5-1
CBB 6-4
Vandy +13 W
Rut +3 W
BC +18 W
Creigh -5 L
Miss St +5 L
Baylor ML W
Utah ML W
SIU ML L
SIU -2.5 L
IPFW/SDST U165 W
NBA 4-0-1
Brk +12
Atl -9
Brk/Cha U221.5 W
Mil/Mia U 206 P
Hou/Mem U 215.5 W
NHL 2-1
Tor/Ott O 5.5 L
Wash ML W
Was/Dal O 5.5 W
5 Team Parlay W
Atl -505
Char -1050
SMU-435
MTSU -550
UTM -450
1/8/17
15-8 overall on Saturday
Free Sunday Parlay
+350
Cavs ML
Iowa ML
Memphis CBB ML
Wich St ML
Oak CBB ML
Central Florida +2
12/31/16
7-1-1 for Saturday
NHL COL/MIN OV5.5 W
NYI/Winn ov5.5 W
Nyr-155 W
Nyr/col ov5.5 W
Fla/dal u5.5 W
Van/Edm u5.5 W
SJ +101 L
SJ/LAu5 W
NBA Okc-8 W
CBB- FSU+ 9 W
12/30/16
Another profitable day, 7-3-1
NBA
New Orleans-2 W
CBB
Stl +15 L
GMU +3.5 L
Mem -1 W
EWU +6 W
Ari+2.5 W Max play
NHL
Chi/Car u5.5 W
Nash/SL o5 L
SJ -172 W
Phi/SJ u5 W
Ana/VanU5 P
11/12/16
Army vs Notre Dame Preview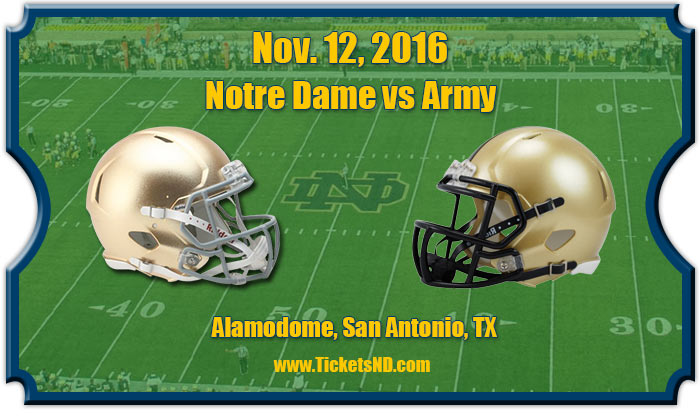 This game is a little tricky because Notre Dame's loss to Navy last week is fresh in everyone's mnd and Army offensively is similar. Vegas had this line start at -13, it is now at -13.5 to 14 for ND. Army has not played an elite schedule and have struggled at times if the run game is slowed down at all.
Army boasts the #2 rushing attack in the nation with an average of 320 ypg. Notre Dame is winless when they give up over 150 rushing yds and they are giving up over 190 ypg away from South Bend. Army comes in with the 6th ranked defense, 6th vs the pass and 24th vs the run in the country.
I like under 55 and if Army controls the ball and is not forced to pass.
The key in this game will be does Army get in a situation where they are forced to pass. If they are forced to pass, they are more prone to turning the ball over. If they can control the ball, convert 3rd downs, Army covers in this one. Army +14, Under 55
11/5/17
Navy vs Notre Dame Preview
We are coming off of a 11 game bet win streak. Notre Dame has lost every game (5) they have given up at least 150 yds rushing. Navy averages nearly 300 yds rpg. Notre Dame lost at NC St, lost to an overrated Stanford team and barely beat Miami who has 4 straight. This is a neutral site game. Navy is 4-2-1 ATS while the Irish are 3-5. Navy has scored 40 plus in 3 straight games and put up a fierce comeback at USF last game. I like Navy 35-30. Navy +7.5 @thecashmanwins
10/10//16
5-0 Monday with MLB and MNF sweeps. We are over 70% for the season in CFB. Email me at TheCashmanspicks@gmail.com if you need any assistance.
10/9/16
What a day! One Chicago fumble from a 7-0 day, we finished 6-1 in the NFL and no one is complaining
10/8/16
Our members went 13-4 in CFB today. What a day! Love football!
10/5/16
Big Win by SF in NL WC, Congrats to our members
10/4/16
AL Wildcard
Bal +150
10/3/16
MNF
Minnesota -120
10/2/16
NFL Picks
Oak +4
Atl +3
Sea-1
Det Ml
MLB Picks
Bal/NYY U 8.5
Tor/Bos U 8.5
10/1/16
Preview of Memphis at Ole Miss
By Alan Cashman
Memphis has looked well vs some not very strong programs to start this season. They have ran well vs weak teams and not as explosive passing as you might expect vs those teams. Ole Miss has started with a strong schedule, and other than FSU to open season, Ole Miss D has done well vs pass. They have ran and passed well vs power programs. Memphis has advantage in turnovers for the season but again against weak teams. I see Ole Miss D giving Memphis passing game a test. Running games and turnovers are gonna decide this. Ole Miss 38-24
5/24/16 5-0 Tuesday, now 22-5 since 5/17, we have hit our stride now, going to be a fun MLB season
5/23/16 We are 17-5 #mlb since 5/17, http://www.cashmansports.com/register.asp
5/12/16 3-0 Thursday with Bos, Stl and Bal all winning in MLB
5/9/16 Rockies -1.5 free pick Monday
5/7/16 White Sox FTW last night with our free pick
5/6/16 Free Pick Friday, White Sox and ML
5/6/16 Another free pick winner last night with the Rockies!
5/5/16 Free Pick, Colorado Rockies ML
5/3/16 Smoak HR gives us the win with Tor -1.5
5/2/16 2-0 day in MLB
5/2/16 Free Pick Today, Orioles and the ML
4/30/16 5-2 day in MLB, loving baseball season!
4/27/16 FREE PICK Wednesday Nationals -1.5
4/26/16 4-1 in MLB Tuesday including free pick ,Pirates. Pitt, Stl, Chisox, St;/Pit parlay, all winners, Lost with the Dodgers
4/19/16 Pittsburgh -136 at San Diego is free today. Also look at Pitt. Pitcher F. Liriano for a fantasy starter today.
4/19/16 10 MLB games we are picking today. Check out our packages in the Purchase tab at top of page
4/14/16 An epic 9-0 day in MLB on Thursday including our free pick, STL -1.5. I love this job!
4/13/16 Only a 5-4 day today but we still made money.
4/12/16 3-1 Tuesday including a big NBA parlay win!!
4/11/16 A 5-3 day between NBA and MLB, still making money!
4/10/16 Huge NBA Parlay hit today and kept us profitable after a rough MLB outing.
4/9/16 We were 4-2 today with MLB. Another day of winning.
4/8/16 Looks like a busy day. Early MLB picks sent out to free subscribers
4/7/16- Early Thursday MLB picks sent out.
4/6/16-10 MLB Games and 1 NBA pick for today. Join for free
-4/4/16 Spent Opening Day in Cincinnati. My favorite time of year!
-2/23/16 - 2-0 in the NBA Monday night with the Lakers and Warriors cashing in.
-
2/21/16- Another profitable weekend, Including 6-3 on Sunday. 500 dollars for 50 dollar players.